Who are we?
HEEALS is a grassroots Non-Profit/NGO with Operational office in Gurgaon, We registered under the Indian government Section 21 of 1860 Society Act In Ghaziabad ,Uttar Pradesh. We have a mandate of empowering local and rural communities to become sustainable in Health, Education, Environment and Livelihood Society sectors through research and development, engaging workshops, resources distribution and content creation. Since 2010, We are working in Health,Education, Environment ,Water, Sanitation, Menstrual Hygiene,Gender Equality Projects.We Implement CSR Projects. Companies Under CSR Project Please Contact Us At : communications@heeals.org . All Donations Are TAX EXEMPETED Under 80G Income Tax Act. International Volunteer and Internship Program Available All Round The Year. 
We believe that by starting small and working with one community at a time, we can begin to make changes that will spread gradually throughout India, all the while working hard to create and maintain a self-sustaining society. We aim to facilitate the fulfilment of the millennium development goals, set out by the United Nations, by ensuring that every household in India has unimpeded access to proper WASH facilities.
Heeals was built by a core team of committed executive committee, the member and staff member, who collectively have extensive experience in rural, urban and social development in India. Most of the founding staff is working voluntarily or semi-voluntary.
We are a research based organization which implements projects based on a three tier model which we actively use to create an Aware & Sustainable Society:                 
Our Vision:
To provide the resources, knowledge, expertise and leadership to help the people and the communities across the states of India to use their resources, skills, abilities and other assets to improve the quality of life, environment, education and livelihood and that of future generations.
Our Mission:
To create a vibrant civil society organisation aiming to safeguard health, environment, education and livelihood to promote the sustainable development of society.
Our Goals & Objectives:
Heeals resources reflect part IV of the constitution of India as well as Indian commitment to global development. Our main goal is to provide a self-sustained society in India. We want to ensure that through empowering our local communities with knowledge and education we can begin to eradicate poverty in India.
We would like to do this by creating:
1. A Healthy Society – Tackling hunger, malnutrition, woman & child development whilst promoting healthy practices.
2. An Educated Society – Promoting education amongst the most deprived societies.
3. A Cleaner Environment – Water Sanitation, Building Toilets, Menstrual Projects, WASH Projects, Climate Change Education.
4. Livelihood for all – Training people to help them acquire what they need, with dignity.
Did you know?
India is known as the defecation capital of the world with

almost

600 million

people defecating in the open. People have more mobile phones and

easier access to banks than toilets.

Around

1,600 children die every day

in India

because of diarrhoea

.

In fact, diarrhea kills more children than AIDS, malaria and measles combined.

66 %

of girls'

schools do not have a functioning female toilet in India resulting in a drop out rate of

more than

40%

after completing just year five.

Around

23 % of girls

drop out of school

every year in India due to lack of menstrual hygiene facilities including toilets or adequate disposal units for sanitary pads.

More than half

of the

Indian population do not wash their hands after defecation, making respiratory and gastrointestinal infections

major killers among children and adults

alike.
This is just the tip of the iceberg. Young girls and women are the major victims of these issues, suffering health problems, economic disparity, sexual violence, harassment and much more. At HEEALS we plan to create international awareness about sanitation, menstrual hygiene, toilets and unsafe drinking water, and its effect on female education and health. In particular we want to target those living in rural areas, urban slums, refugee camps and orphanages. Alongside our awareness campaign, we also want to ensure that communities are equipped to tackle these issues, by providing toilets in the areas most at risk, and by providing things such as water purification tablets, water tanks, soap and sanitary towels for young girls.
But we can't do this alone and government funding is far from easy to secure.
Together we can reach every mother, father, and child in our local communities!
Stories from our projects
To read more articles about WASH problems, please click in the picture below:
BLOG
Contact us
  Address: #692, Sector 22-B.                                                           
Gurgaon-122015, Haryana (India)                                                          
E -Mail: communications@heeals.org                                                                                                               
Phone: (+91) 0124-4240984  Whats app no : +917982316660                                                           
Skype: heeals.communications 
Facebook: https://www.facebook.com/Heeals/
Twitter: https://twitter.com/heeals
Instagram: https://instagram.com/heealsindia?utm_source=ig_profile_share&igshid=neqbyhn8k3ys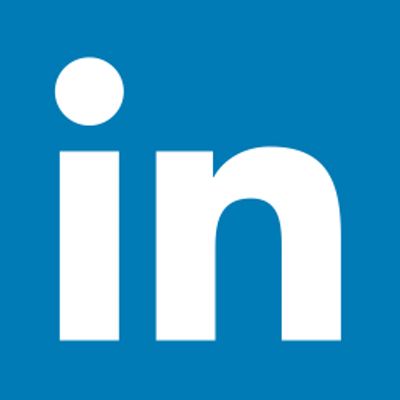 LinkedIn: https://www.linkedin.com/company/heeals/
Youtube: https://www.youtube.com/channel/UCzvf3MaHGAq65wwiz6GOkvA