OUR TEAM
Gaurav Kashyap, Managing Director:
A strategic, dynamic and innovative leader with a proven track-record in delivering high-impact plans that exceed organizational goals, and achieve the next level of excellence. Development Professional with M.Phil in Sociology, MBA Human Resource Management, MA Sociology, P.G.D.B.A, is working consistently in making the world a better place to live from past 10 Years. Career encompassing Research, Planning and Administration to Implementation across various parts of India. Excel in identifying and responding to opportunity, developing and articulating a vision for the future, while navigating intricate organizational relationships and systems to deliver extraordinary results. Heading HEEALS team to guide, nurture and achieve a Healthy, Happy and Sustainable society.
Sonika Kashyap, Social Media Manager:
She has done M.A in Sociology, MEd and Diploma in Computer  Applications, having rich and extensive experience in teaching over three years. Sonika now looking after our social media she is very enthusiastic, efficient and hard working women with strong intellectual skill ,intercultural and interpersonal competences . She maintains social networks and blogs, creation of e-mail newsletters, execution of promotions and events; she is proficient in HTML, proficient with Microsoft Office Suite and has Strong quantitative and analytic skills. Through her dedication to research and strategy implementation she stays in the know for all things in social media. She develops, manages and executes social media strategies.
Sandeep , CSR Implementation Head 
He is looking after our all CSR Activites and Project Implementation Pan India. He had more than 10 years of experience at heeals in implementing  CSR Projects.
Team Members:
Mr. Rohit Tripathi : Operation and Management 
Mr.Abhinav Sharma Operations And Management 
Mrs. Divya Kardam : Communication Outreach 
Mr.Neeraj : Coordination and Communciaton 
Mr. Gagan Deep: Marketing add Advertising
Mr.Murli Lakhiwal: Volunteer Coordinator 
Overseas Coordinators.
Serena Salerno, Research, Fundraising & Communication Specialist:
She has a Masters in International Relations. Serena is our first International team member from Italy and is handling all our international project coordination and communication work and continuously gaining extensive experience in research and communication. She is working on Child Marriage, Gender Equality and Menstrual Hygiene Project .
Caleigh Doyle, Report Making, Documentation and Communication Specialist:
She has an honours degree in Political Science and a minor in Philosophy. She is from Canada. Her areas of  interest include education, human and animal rights, environmental and community development. She is looking after US & Canada relations.
Mala Naidoo Nucibella, European Coordinator & Global Marketing Volunteer:
An international marketer and brand professional who runs her own agency in the UK helps HEEALS with pro bono work and is one of our key volunteers assisting in ad design, grant proposal work, copywriting, video production, marketing and brand awareness. With over 20 years of international experience and a Masters in Marketing she is key to what we do at HEEALS.
Lucie Cuadrado, Fundraising Specialist (France Overseas Coordinator):
Young Dynamic and Innovate WaSH Professional working on Fundraising and Proposal making She has done MSc in  "Community Water and Sanitation" from Cranfield University (United Kingdom), and an Engineering diploma (from Ecole Centrale de Nantes).
Volunteers & Interns.
Dr. Gurjot Kaur is currently working as Associate Professor at Shoolini University, Solan. Being a toxicologist by profession and aconservationistby choice, she constantly participates in writing about important health and environmental issues especially in high risk populations such as children. Commending Heeals work, she has associated with Heeals initiative as a blogger
Murli Lakhiwal: Indian by origin but a Spanish at Heart. Working for the community with Heeals from past one year . Murli is a Spanish translator, he is Heeals Coordinator with Spain and Spanish speaking countries. He is an avid traveller and photographer who loves to help the needy one.
Nevena Pavicevic: Handling coordination and marketing programs in Lazarevac.
Psychologist Team.
Meet HEEALS Psychologist Team Member Ms Kanak .
UG & PG from University of Delhi . PhD Research Scholar. Counselling Psychologist, Life Skills Trainer .NLP Practitioner, Breathwork Teacher. Spiritual Seeker! Environmental Enthusiast. Kanak has an extensive experience in Counseling Psychology. Motivated to devote time in Social/Educational Services and work in the area of community development with emphasis on health & Wellness. Psychologist having specialization in Social-Community Psychology and Indian Psychology for personal growth and development.
---
Contact us
  Address: # 692, Sector - 22-B.                                                           
Gurgaon-122015, Haryana (India)                                                             Heeals Blog
E -Mail: communications@heeals.org                                              Volunteer Blog                                                                   
Phone: (+91) 0124-4240984 Whats app no : +917982316660 
Skype: heeals.communications                                                                
Facebook: https://www.facebook.com/Heeals/
Twitter: https://twitter.com/heeals
Instagram: https://instagram.com/heealsindia?utm_source=ig_profile_share&igshid=neqbyhn8k3ys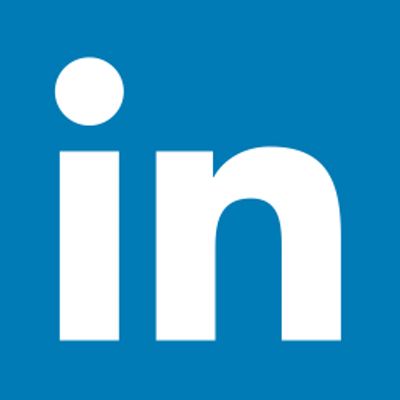 LinkedIn: https://www.linkedin.com/company/heeals/
Youtube: https://www.youtube.com/channel/UCzvf3MaHGAq65wwiz6GOkvA